The Kickstarter goes live on November 3rd 15.00 (GMT)
If you want to see more examples of flowchart recipes join the community at r/flowchartrecipes. This is also where you have the chance to influence what recipes will be included in the book.
Kickstarter backers will be able to choose between a physical book and an eBook in either PDF or EPUB format as rewards.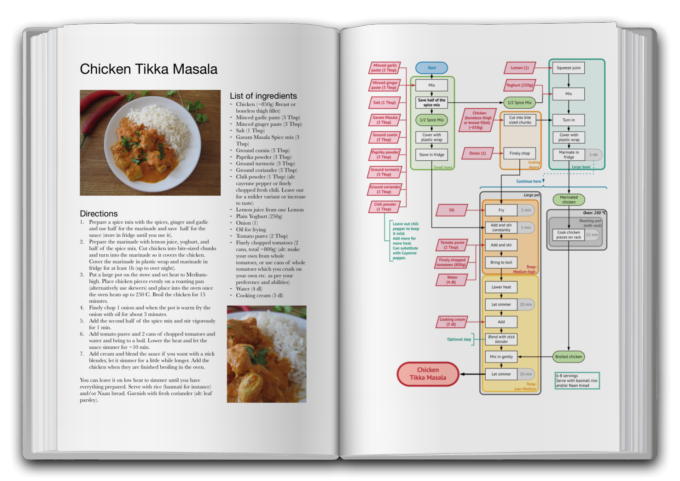 Do not miss the Early Bird offers! Sign up to be notified when the Kickstarter campaign goes live!
(We will only send you updates about this kickstarter campaign. We will never sell your email or sign you up for spam or other promotions)